We specialize in working one-on-one with our clients to bring their vision to life.

During your consultation call, we'll start with the design. Whether you have a specific vision in mind, or want to handover the creative reins to us, we'll accommodate you. Then, we talk details. We'll tailor your piece to fit you and your home - from sun exposure to your personal height.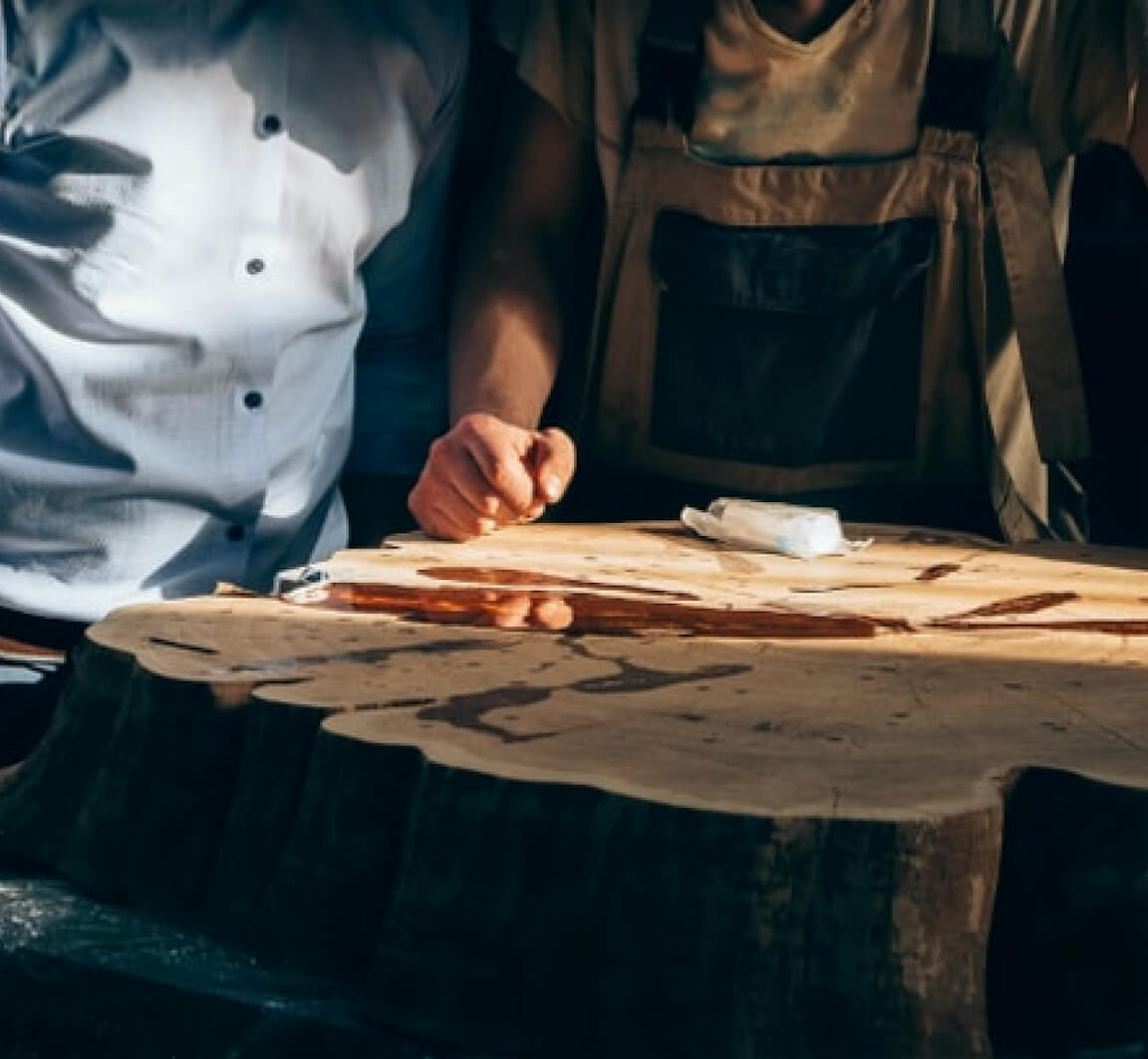 You'll receive two rounds of digital drawings to narrow down the final design. This is where your piece takes shape. You'll have the opportunity to tweak accents, play with scale, and alter the design based on your budget.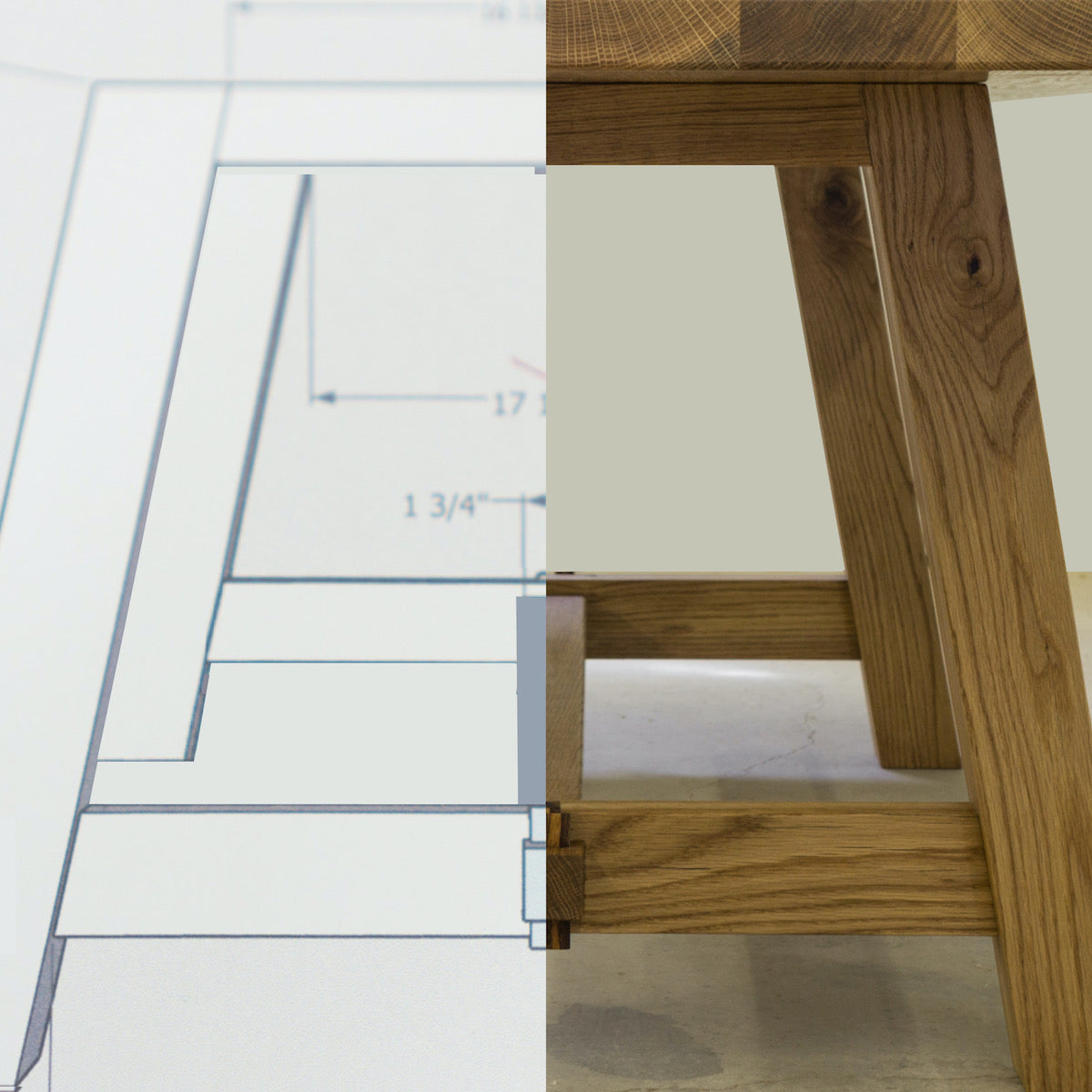 Finalize the type of wood and finish. Depending on the complexity, we will build a scale model of your design.  This allows us to make any final adjustments and plan the build.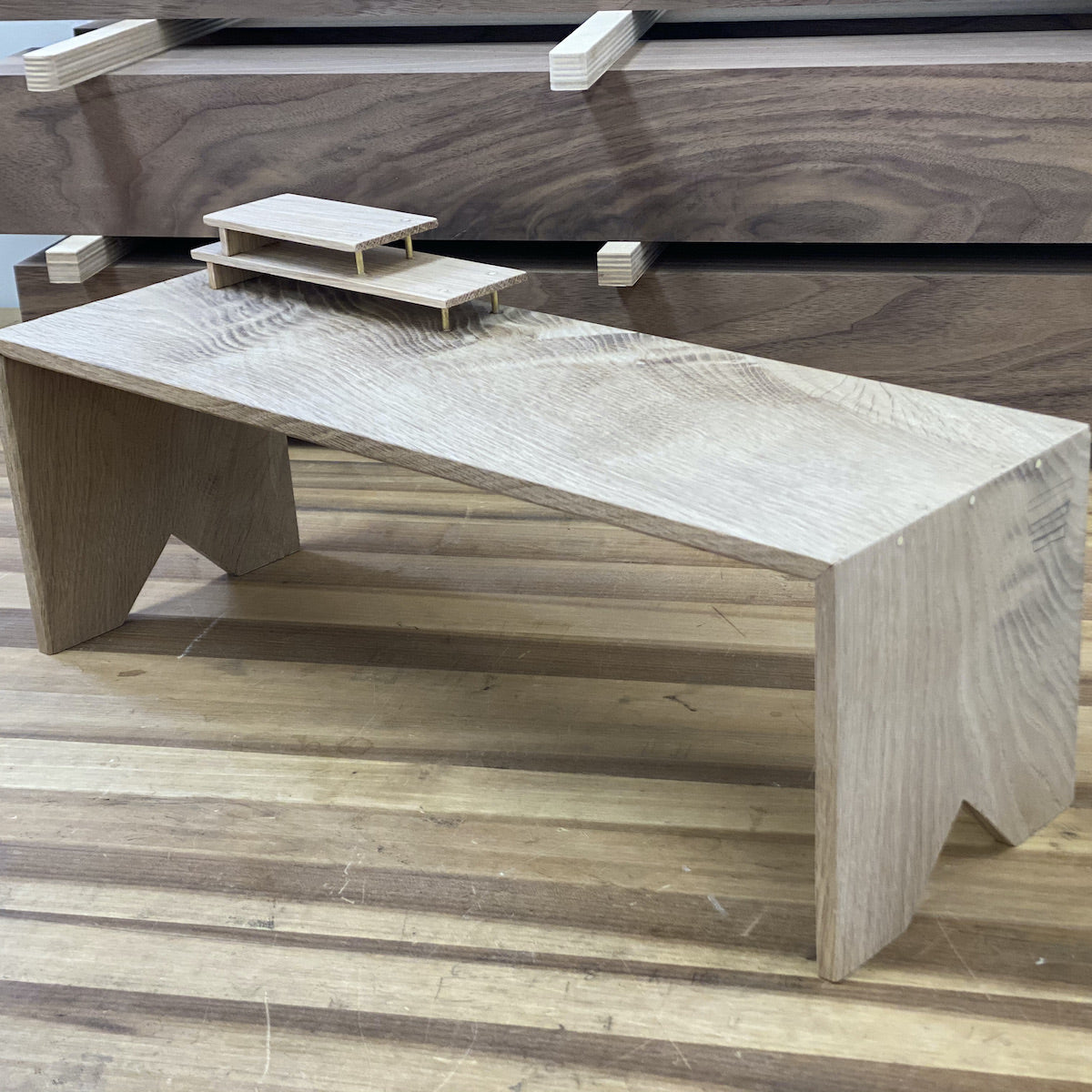 We begin to build your dream. We use state of the art machinery, hand tools and traditional joinery to create your one-of-a-kind heirloom. If you want to be part of the journey, we can send you photo updates along the way. Just remember, good things take time.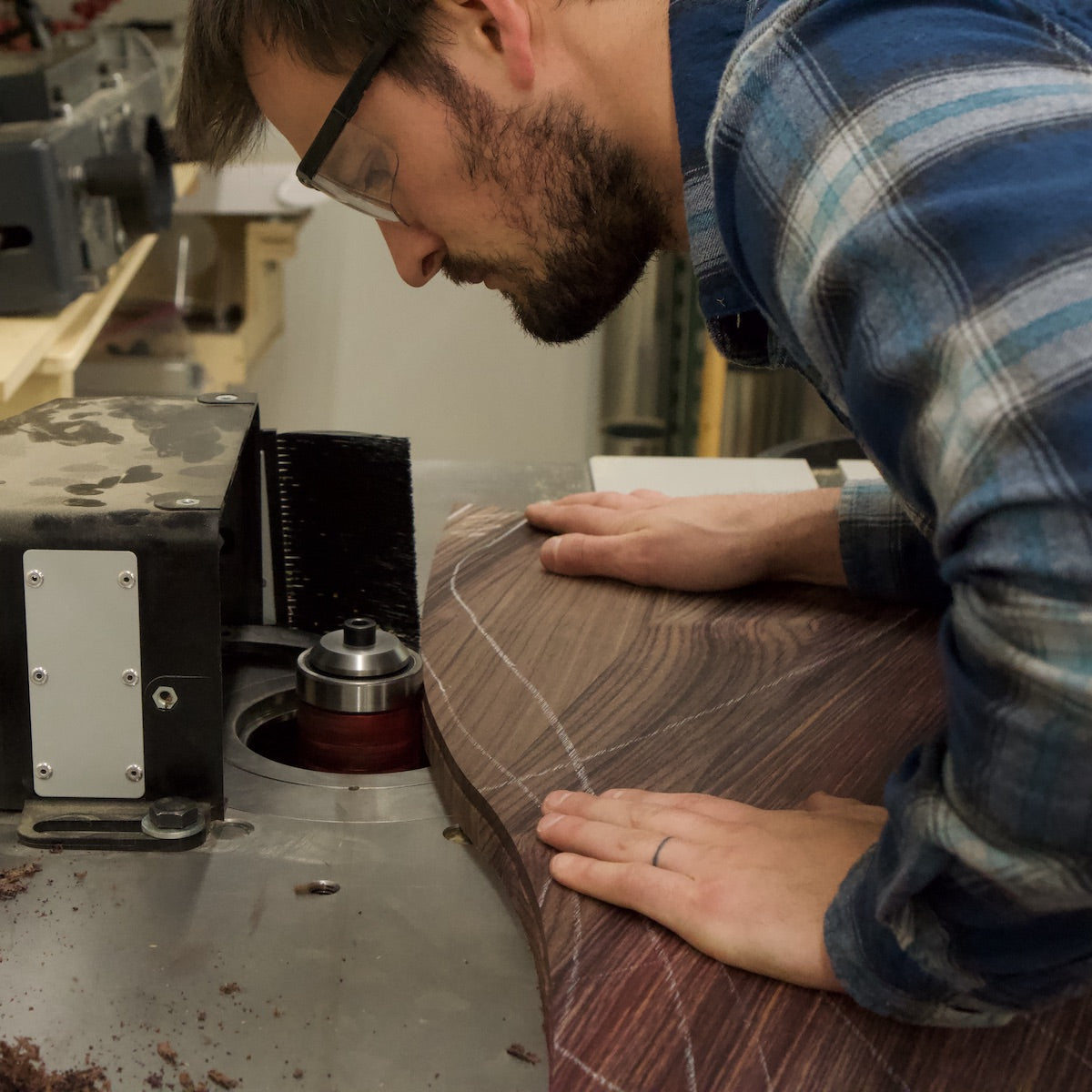 Once your table's finished, we'll offer you different shipping methods and prices, depending on the piece's weight and where you live. We'll send it off with a care kit and instructions, and then it's yours to enjoy.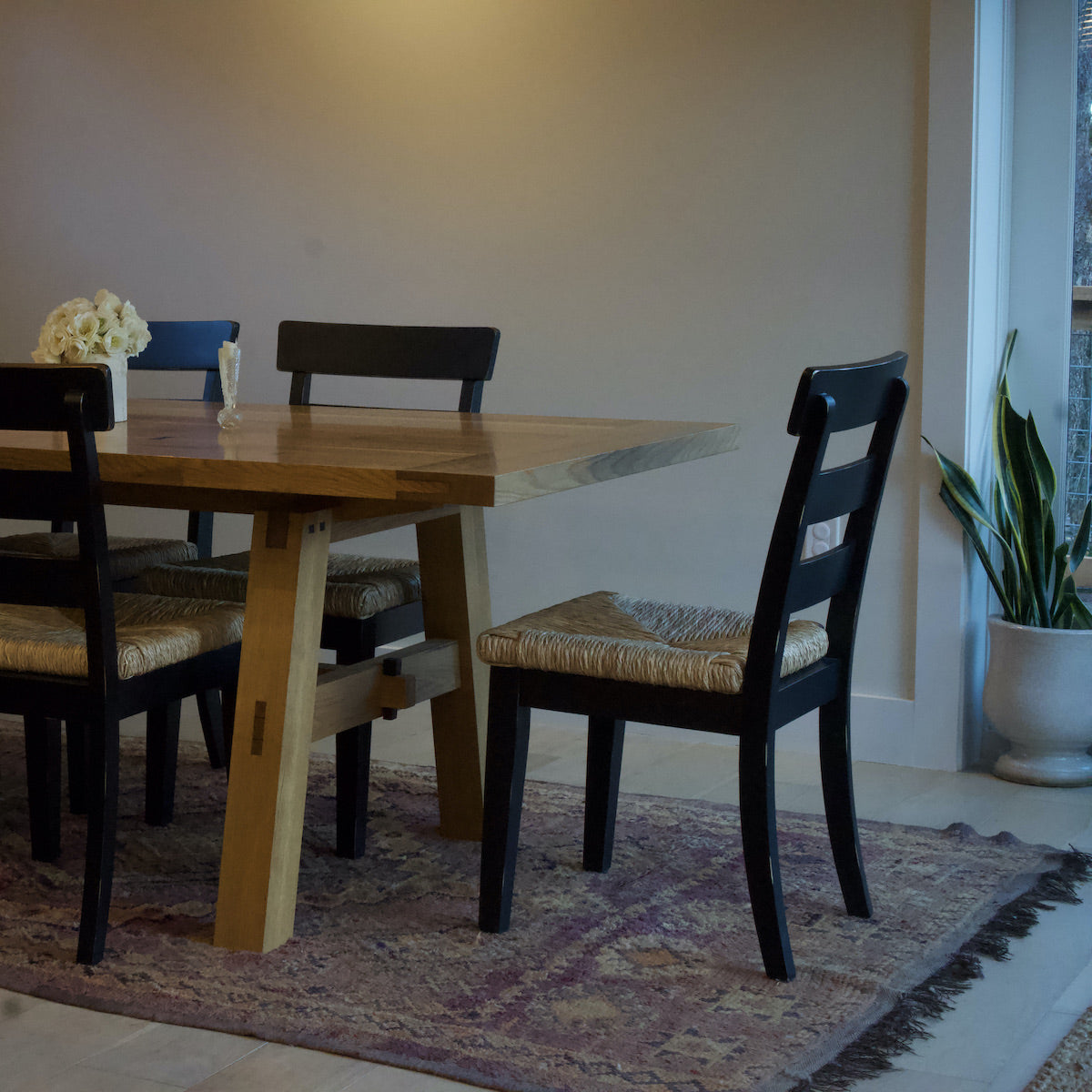 Nick is a true artist with wood. Our dining room table is something we will keep forever. We loved Nick's process and also that he is focused on sustainability. Rooted Furniture has our highest recommendation.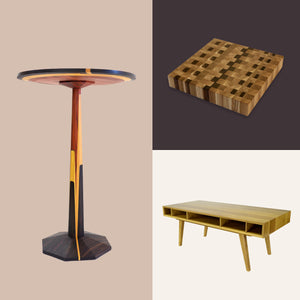 Designers, Architects and Decorators
We're here to help make you or your clients' dreams come true. Whether it's residential or commercial, large or small – we are dedicated in assisting you in sourcing the perfect wood, finishes, and products for your projects. We're thrilled to partner with you to help bring your designs to life.
Start A Project